Jaeger-LeCoultre The World-Class Tourbillon
The combination of worldtimer and tourbillon is rarely seen. Jaeger-LeCoultre this year breaks new ground and presents us the Universal Time Tourbillon offering a visual flourish of the world map and flying tourbillon.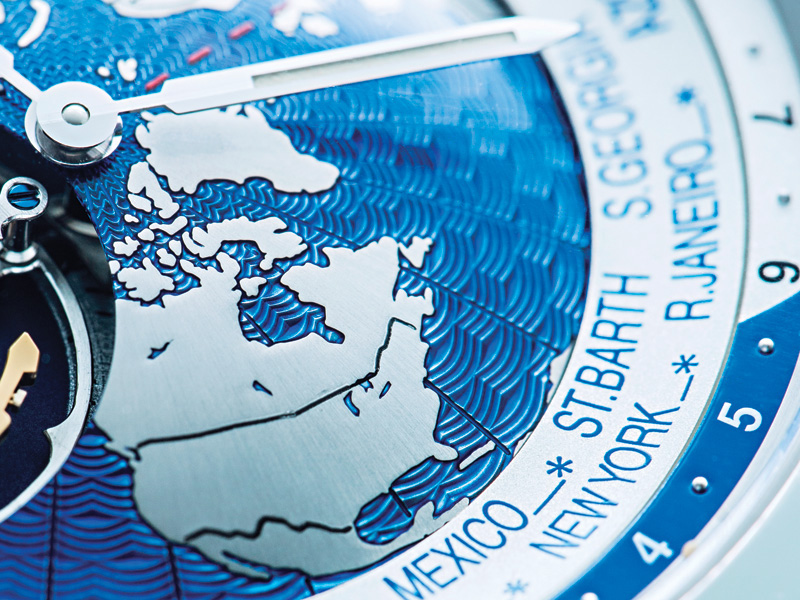 Precise And Refined
Jaeger-LeCoultre created the first Geophysic watch in honour of the International Geophysical Year in 1958. And this watch is capable of withstanding the magnetic fields of the North Pole and shows its greatest accuracy. The Geophysic collection today remains a symbol of high precision. After the release of the jumping seconds and worldtimer models, this year the intricate Geophysic Tourbillon Universal Time is rolled out.
Geophysic Tourbillon Universal Time
Though it is not common to see a tourbillon marrying worldtimer, we can still find two examples from Richard Mille and Montblanc. These two pieces are slightly different in configuration. For the watch from Montblanc, you need to examine the two globes to tell the universal time. For the one from Richard Mille, the twenty four cities' name and 24-hour ring lie on the dial with a tourbillon fixed on it. Jaeger-LeCoultre's Geophysic Tourbillon Universal Time is one of a kind. Its tourbillon has a distinctive design and can move in line with the dial. Wearing it, you can see the time is running and the world moving.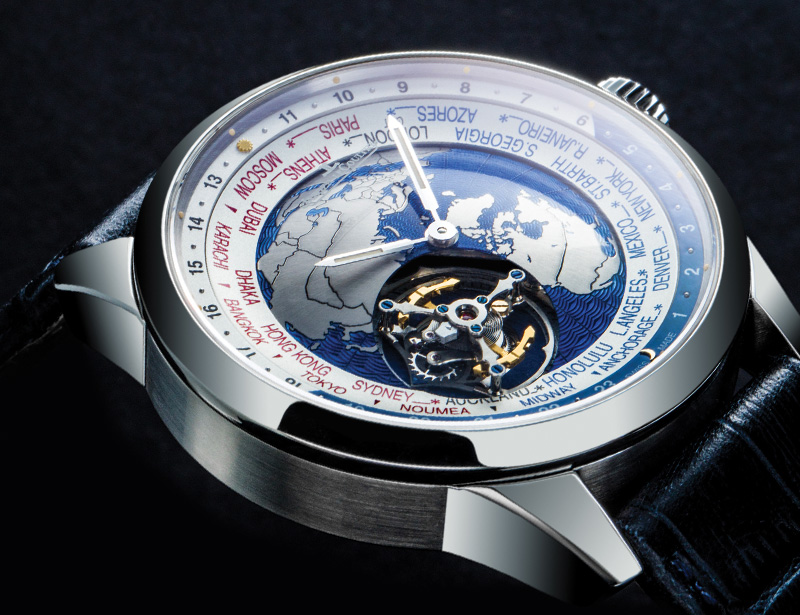 The flying tourbillon is so eye-catching that it appears to hover in air with the absence of an upper bridge. You'll also notice that unusual golden Gyrolab balance-wheel. Instead of a round shape like we normally see in conventional balance wheels, the Gyrolab balance-wheel is like a rounded "H". Of course, such design is intentional. After years of development, the Manufacture found that the non-circular balance-wheel would reduce the friction with air as well as energy lost, thus enhancing the efficiency of timekeeping. The Gyrolab balance-wheel was first introduced in Extreme Lab 1 in 2007. Then it was housed in the jumping seconds and worldtimer models in 2015 and can only be seen on the movement side. Today, you can appreciate it on the dial side.
Apart from the alluring tourbillon, the world map doesn't skimp on decoration. The dial is made lightly convex so as to recall the shape of earth, while the blue ocean is guilloche engraved. Around the globe is the twenty four cities' names in blue and red letters with DST indication, underscoring the contrast of day and night. Highly complicated, the Geophysic Universal Time is easy to set the time and city ring via the single crown. Powered by the latest automatic movement consisted of 375 parts, the watch is cased in platinum and 43.5mm in diameter. Considering its complexity, the case size is indeed appropriate. This handsome piece comes in a scarce edition of 100 rarities.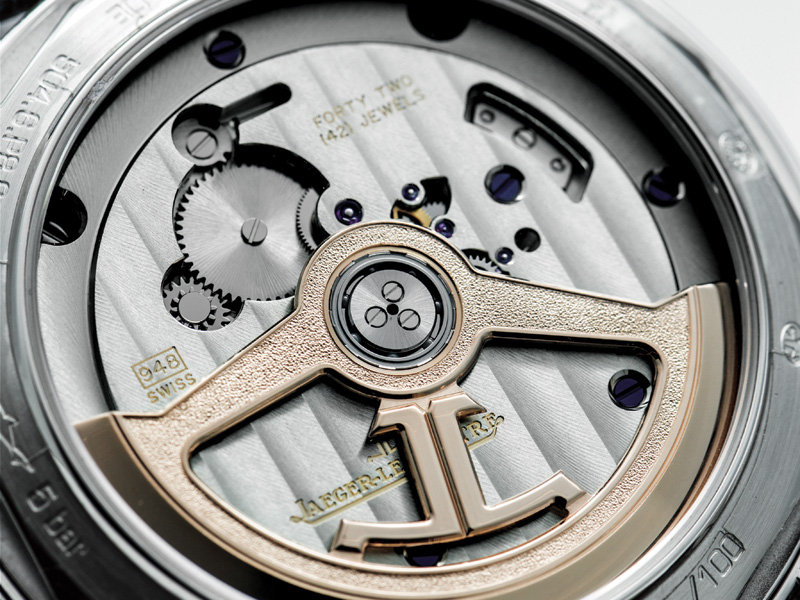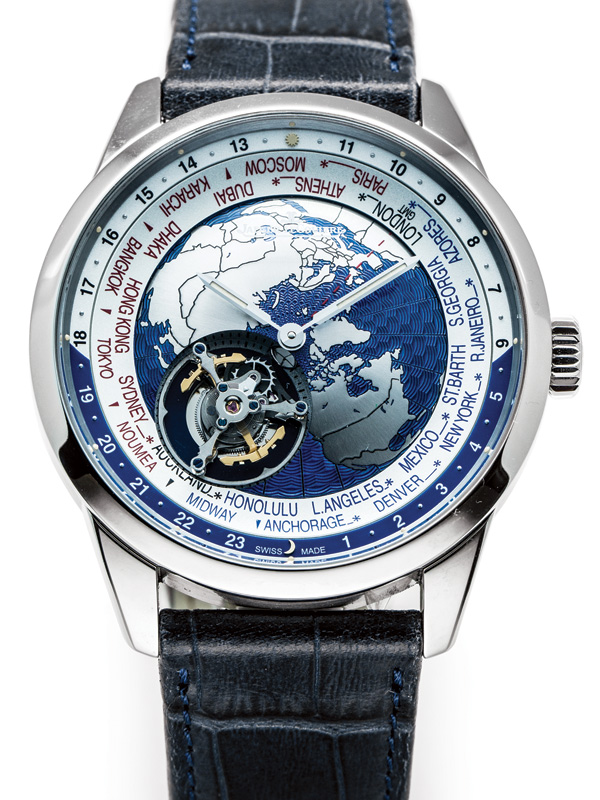 Specification:
Case: platinum
Diameter: 43.5mm(14.87mm thick)
Movement: automatic Cal. 948
Functions: hours, minutes, world time, tourbillon
Price: around $1,099,000
Reminder Of a Rendez-Vous
Rendez-Vous means "date" in French. This ladies' watch collection is aptly named, for no lady doesn't care about a date. Even it is not a romantic date between men and women, a decent lady should be well prepared and never be late in different types of appointment .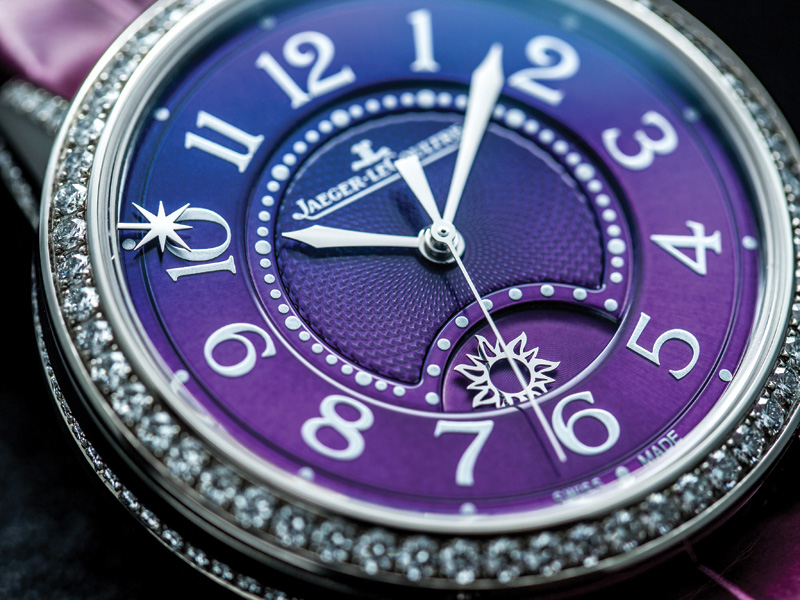 Rendez-Vous Sonatina Large
This year the latest Rendez-Vous watch adds a new feature, the chiming function, to remind you the dating time which is marked by a star on the rim of dial. You know nowadays professional women usually have a hectic schedule or even have no time to read time. This chiming function, therefore, would be of great help to them. The automatic movement nestled in the watch is equipped with a hammer to make a single chime at the selected time, making it a useful function that has never been seen on ladies' watches.
The additional crown on the watch is used to set the selected time. This piece is 38.2mm in diameter and comes in two versions. The pink gold model has a diamond-set bezel and silver guilloche dial, while the white gold one features a dial with amethyst shades and has its bezel, lug and rim of the case embedded with diamonds.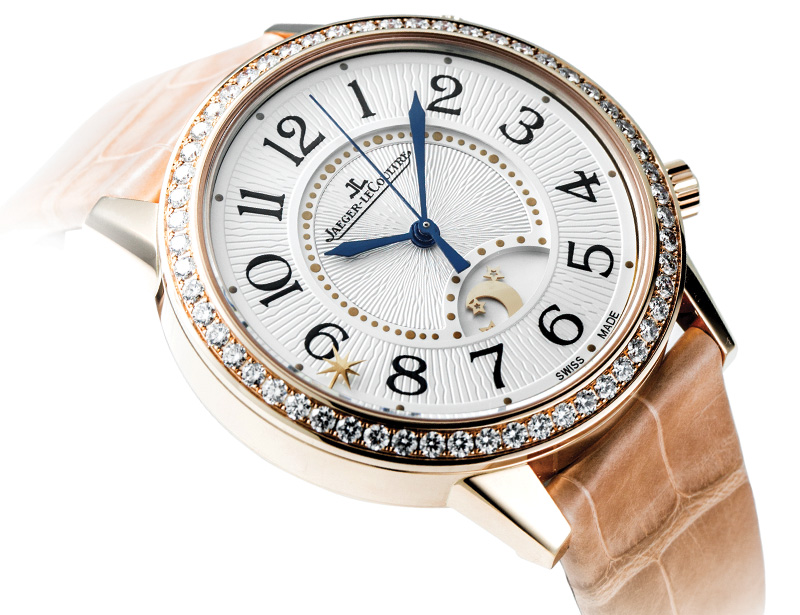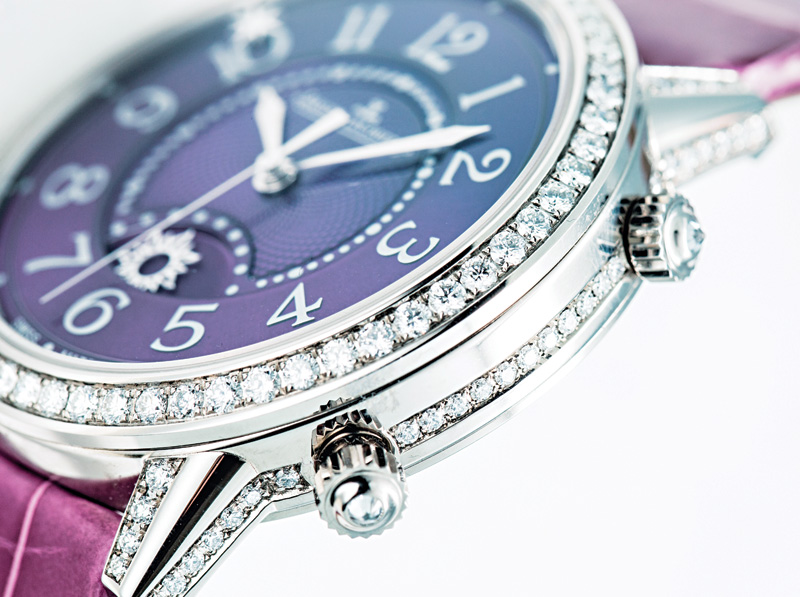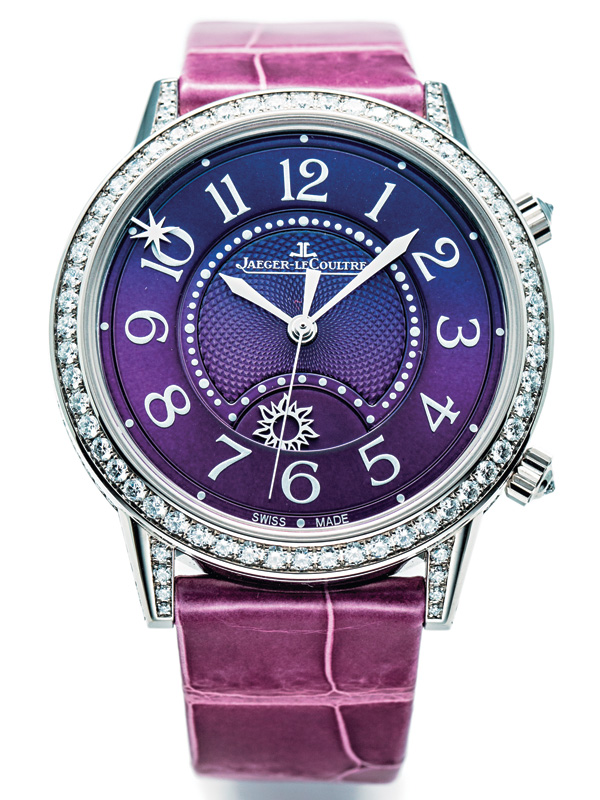 Specification:
Case: white gold or pink good
Diameter: 38.2mm(10.59mm thick)
Movement: automatic Cal. 735
Functions: hours, minutes, seconds, day/night indicator, alarm
Price: around $298,000(white gold)、$198,000(pink gold)
Rendez-Vous Moon Medium
Believe it or not. Some think that there is certain bonding between the moon and women. Yet, the moonphase is certainly one of the most admired functions among ladies' watches. You can find scores of moonphase watch on the market. But this one from Jaeger-LeCoultre is different. The 34mm Rendez-Vous Moon Medium boasts a huge moonphase display like no others. The appealing moon itself has a sandy finish, lending the piece a sense of depth. The moonphase is also extremely accurate – with a time lag of only one day every 972 years. In addition, the moonphase indicator and dial are decorated with guilloche engraving as an elegant backdrop. Housing an automatic movement, the watch comes in steel or pink gold case with diamond-set bezel. Besides, a 36mm bejewelled piece in pink gold bedecked with diamonds on case side is also on offer, which features selected time reminder function.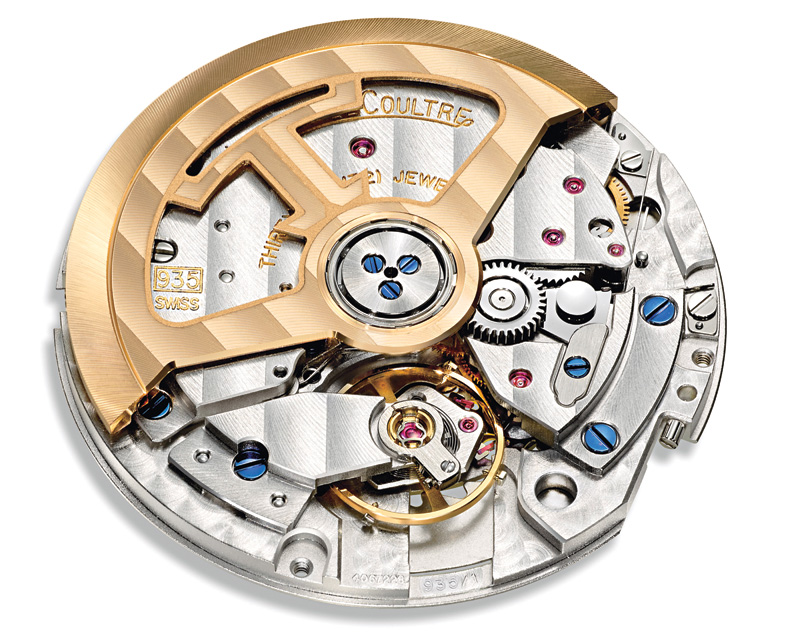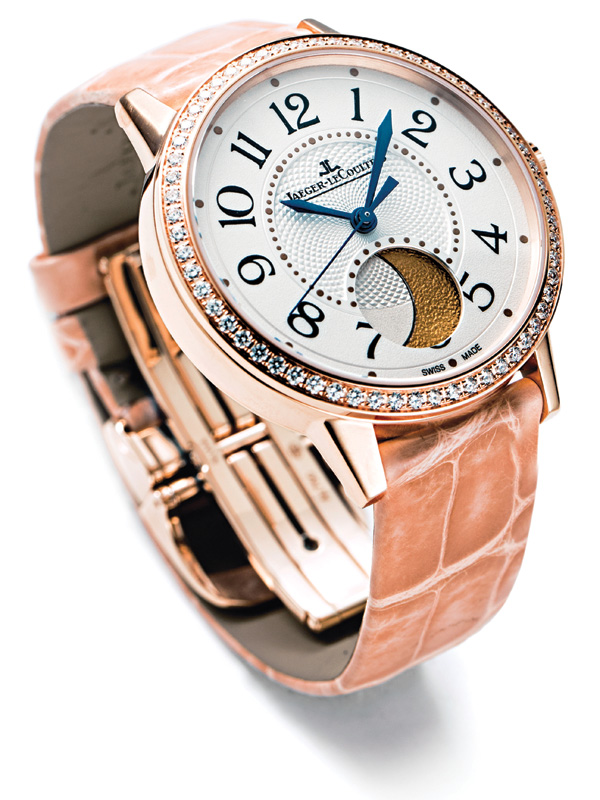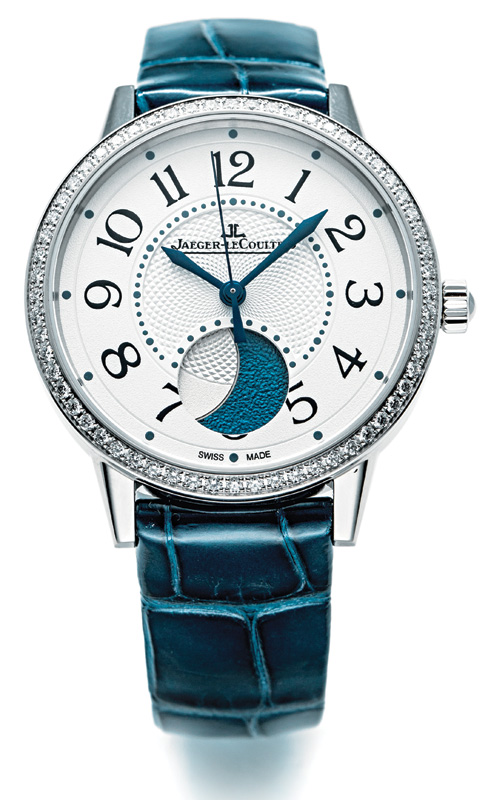 Specification:
Case: steel or pink gold
Diameter: 34mm(9.56mm thick)
Movement: automatic Cal. 935A
Functions: hours, minutes, seconds, moonphase
Price:around $114,700(steel case with alligator strap)、$121,000(steel case with bracelet);$177,000(pink gold case with alligator strap)、$280,000(pink gold case with bracelet)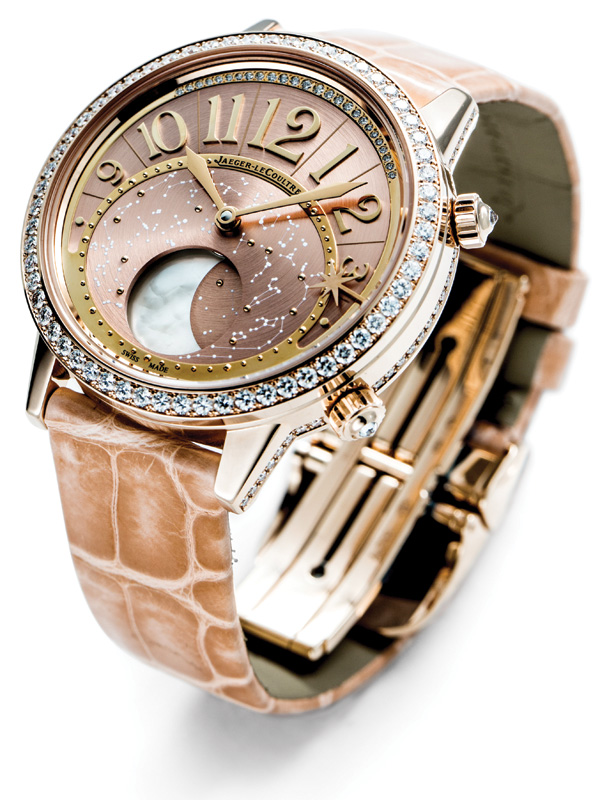 The bejewelled piece in pink gold is 36mm in diameter and features selected time reminder function, priced at $256,500.
Rendez-Vous Night & Day Large
The Manufacture has made Rendez-Vous collection one of the stars in 2017. Besides the chimming Sonatina and the exquisite moonphase watches, this Night & Day Large is also introduced. To keep this ladies watch elegant, the case is sized at 38.2mm, which is larger than the previous 28mm and 34mm models. The latest addition features a day/night indicator inside the arc-shaped window at 6 o'clock. The sun and moon in the window are to indicate daytime and night in turn. To give a spectrum of colours, the dial is decorated by two types of guilloche patterns. What impresses much is the easy strap change system, which enable women to swap between leather strap and bracelet as they wish without the help of any tools. This new design is only applied to the steel version, while the pink gold version is complemented by an alligator leather strap. The original 34mm model now is available in yellow gold; it is also the very first time that this precious metal is seen in the Rendez-Vous collection.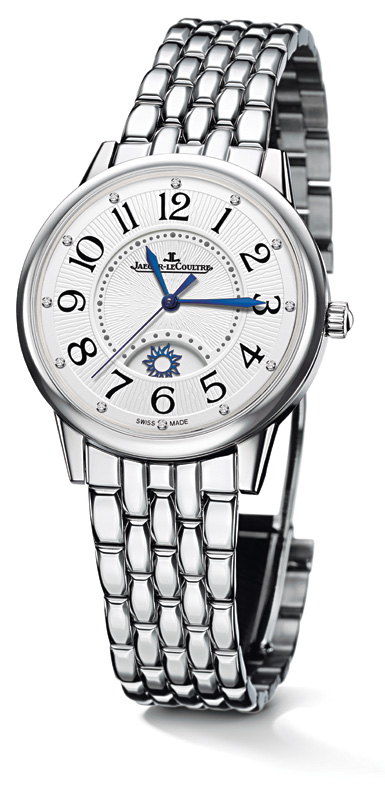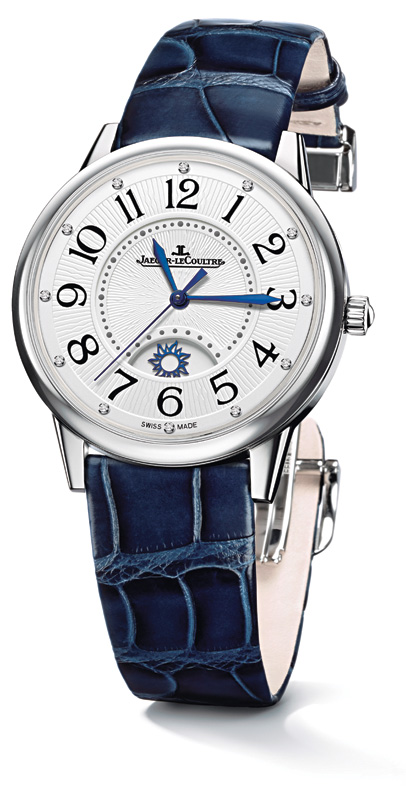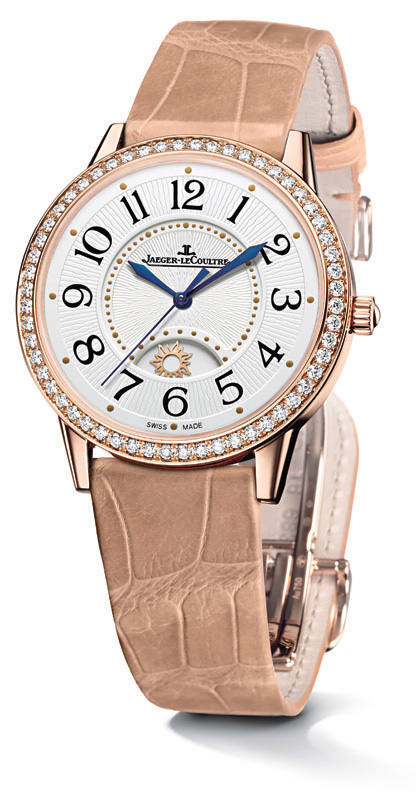 Specification:
Case: white gold or pink gold
Diameter:38.2mm(9.71mm thick)
Movement:automatic Cal. 989D
Functions:hours, minutes, seconds, day/night indicator
Price:$68,600(steel case with alligator strap)、$76,800(steel case with bracelet;$182,400(Pink gold)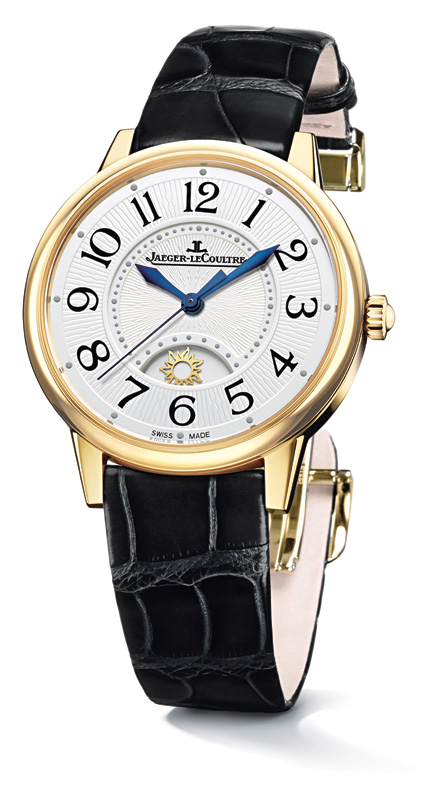 The very first time 34mm Night & Day Medium comes in
yellow gold and is priced around 12,800 Euros.
2017-03-07
Text: Connie Chan / Translation: Casper Li / Photo: Kauzrambler
Copyright © 2023 Spiral 游絲雜誌. All rights reserved